News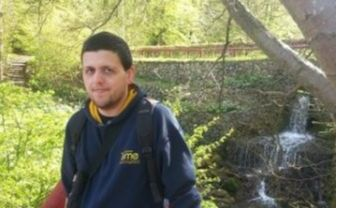 Bruno PORTÉ (Environnement, 2016) Administrateur UniLaSalle Alumni

View 162 once
Do you know Bruno PORTÉ (Environnement, 2016) ?
A member of the Association since 2018, Bruno is currently an Administrator within UniLaSalle Alumni.
He is a member of the Association's Event Working Group. He considers himself as "a man of the field" and enjoys going to the Institute's open days and graduations. He takes advantage of these events to exchange and create links. "Relationships are very important to me, both in my professional and private life," he says.
Bruno is also a member of a board game association. A way of creating links while having fun! "Did you know that more than 1,000 new board games are released every year?
Currently a technician for the Cristal Union company, on the Arcis-sur-Aube site (10), Bruno previously worked for the Paprec company, which specialises in waste recycling, as an APO* maintenance engineer.
* Computer-aided design
---
I like