UniLaSalle Projects Beauvais
---
Presentation
UniLaSalle Projets Beauvais, formerly Performer, is the Junior of UniLaSalle, Beauvais campus (formerly Institut Polytechnique LaSalle Beauvais). Founded in 1983, UniLaSalle Projets Beauvais draws on more than 38 years of experience to provide the services companies need in the fields of Agronomy & Agro-industry, Food & Health and Earth & Environmental Sciences. It offers its skills through a range of possible services: from database design to satisfaction studies and project feasibility, it covers the needs of players in the world to which it is linked.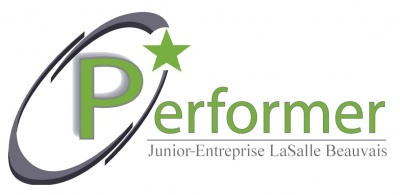 The aim of this group is to create a dynamic alumni network, with opportunities for training by former Junior members, feedback and links to Junior news.
Profil des membres
People who have been members of the board of directors of the UniLaSalle Projets Beauvais association or performers from 1983 to the present day.
The geographical map of the group members